24-Hour Emergency Service
One Call Does It All
204-339-2559
COVID-19 Preparedness
---
Winnipeg Home Services provides an essential service and is taking precautionary measures to keep Winnipeg safe. We are implementing best practices to help prevent the spread of COVID-19 so that we will be there if you need us.
Please notify us if you are in self-quarantine or experiencing any symptoms, we will attend your call but our technician will take proper precautions;
Staff will maintain a 2 meter distance while on the call;
Every technician has hand sanitizer in their van and will be washing hands before any call;
When we are finished work we will wipe down our work area with sanitizer;
Staff are following a self-quarantine policy if they have any symptoms;
All field and office staff have temperature checked and logged every day;
Those with elevated temperatures will not work; and,
We have work at home policies and remote access for our dispatch and other office staff to continue working.
Health Canada recommends the following measures:
Wash your hands thoroughly with soap and water for 30 seconds or use an alcohol based hand sanitizer;
Avoid touching your face, eyes, nose and mouth;
Stay home if you are sick;
Clean and disinfect frequently touched surfaces;
Cover your mouth with your arm when coughing or sneezing; and,
Avoid non-essential travel.
Winnipeg Home Services
---
JOIN OUR HOME COMFORT PROGRAMS
GET FIRST IN-LINE SERVICE AND DISCOUNTS ON PARTS & LABOUR
---
204 339-2559
24 HOUR EMERGENCY SERVICE
See The Local Areas Where We Provided Radon Service
Winnipeg Home Services
---
We are your local experts for everything Plumbing & HVAC
Our team of dedicated technicians and journeyman are here 24/7 to take care of your plumbing and HVAC needs. Whether your drains are clogged or your A/C stops working, no job is too big or too small for the experts at Winnipeg Home Services.
Monday-- Friday from 8:00 AM 4:30 PM, Saturdays from 8-3 PM.
24 HOUR EMERGENCY SERVICE AVAILABLE

Winnipeg Home Services
4.8 / 5
572 Total Reviews /files//WinnipegHomeServices-33Wally.png204-339-2559$43 Burnett Ave, Winnipeg MB
Winnipeg Home Services
4.8 / 5
572 Total Reviews /files//WinnipegHomeServices-33Wally.png204-339-2559$43 Burnett Ave, Winnipeg MB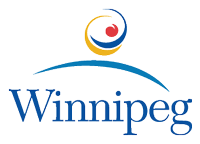 Subsidy & Credit programs provided by the City of Winnipeg & and the Province of Manitoba